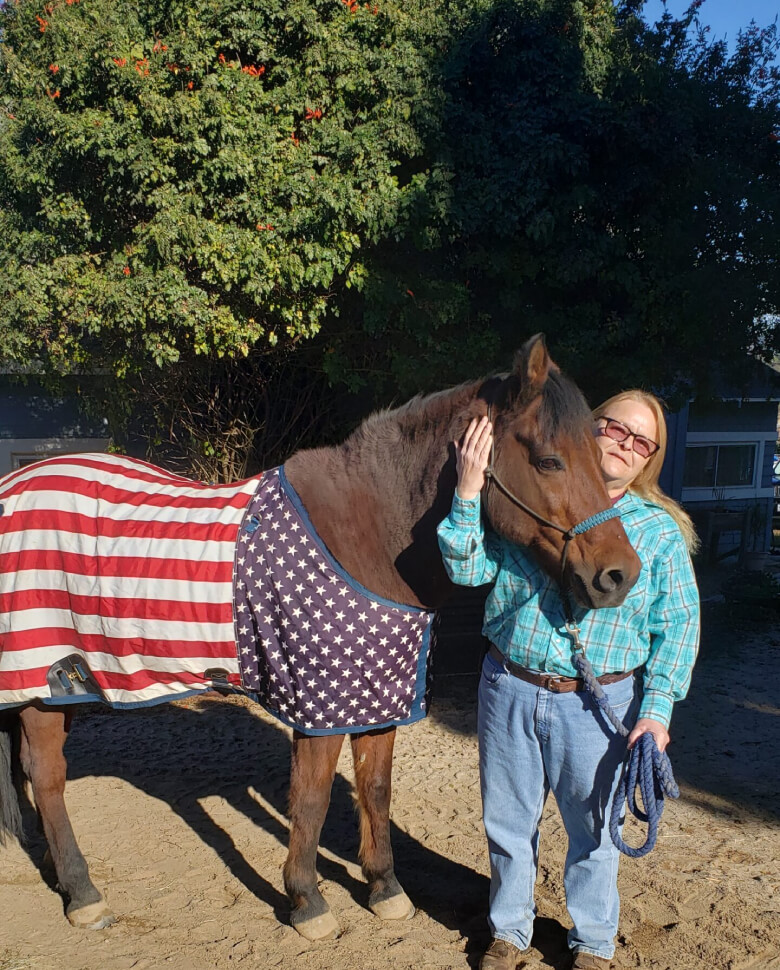 Sara was in our first 8 week veterans group for our program in 2019. She continued on with weekly lessons last summer, and now, she volunteers with our other veteran riders getting equine therapy.
"I don't know what I would be doing without this ranch and the horses and the people. Bring me peace and wholeness. A different outlook within myself, it's so awesome!"
–Sara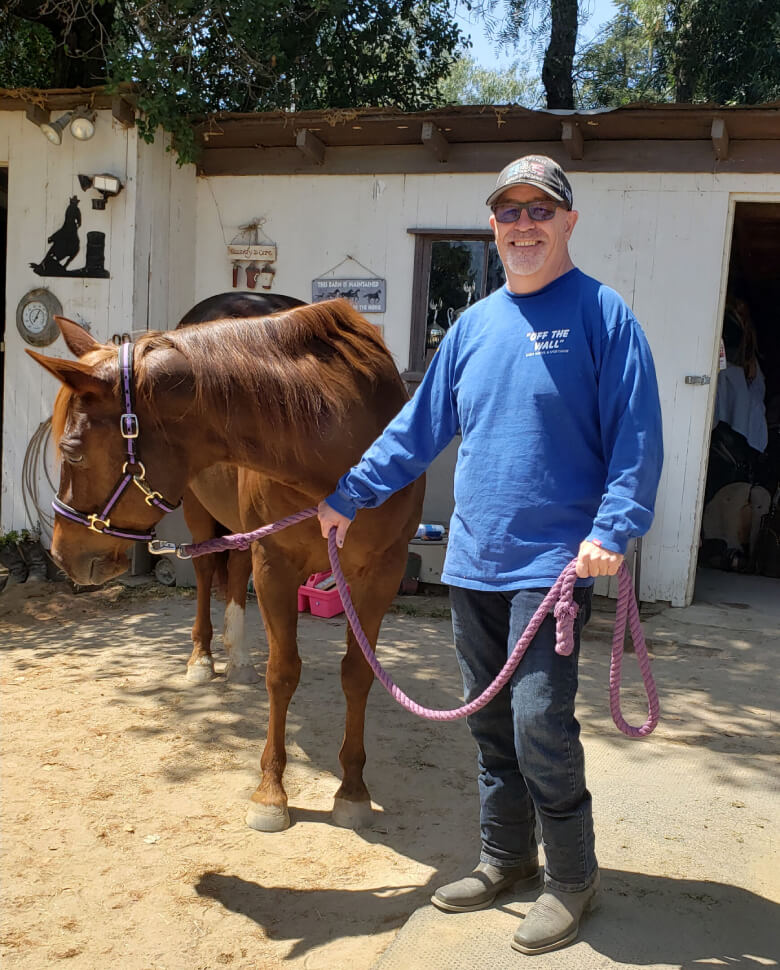 Another graduate from our Equine Therapy Program in 2020, Mr. S, who now helps coach other veterans in our program. He continues his horsemanship and cowboy skills in a weekly riding program funded by a generous donation from the Elks Club of Escondido.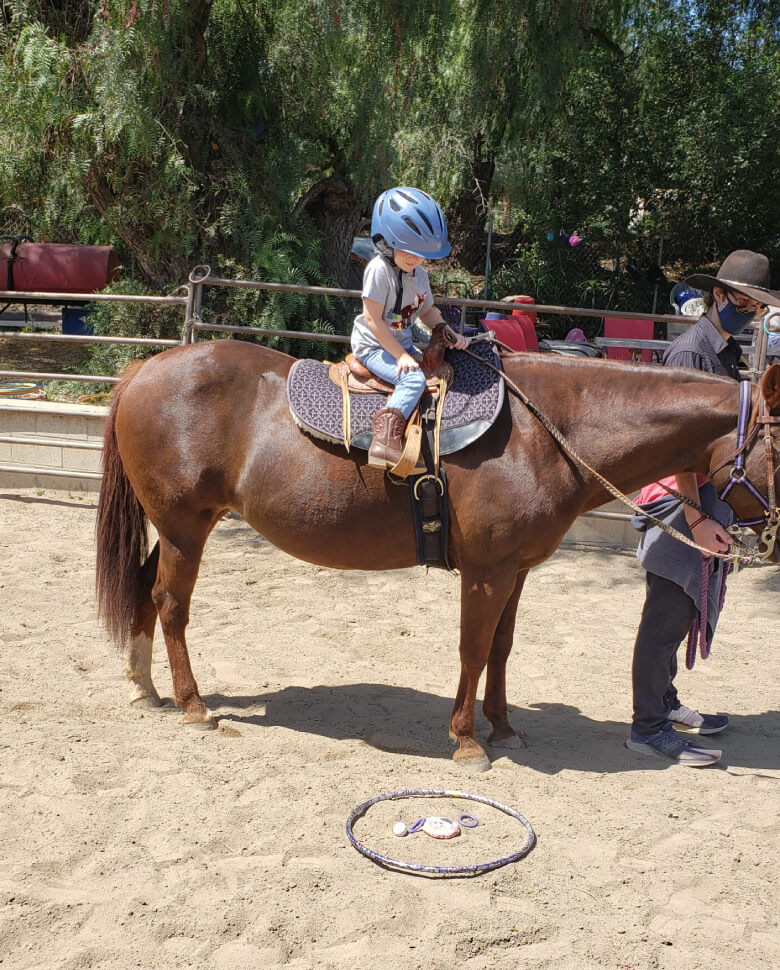 Our newest four-year-old tiny-tot rider loves horses and is excited to learn, groom, and ride Fergie. Both of this young rider's parents are military; one still active and the other a veteran. They appreciate the military discount Rockin'
L&D Ranch offers.